"A Romantic, Southern Myth": 'One Day' by the Troubadours of Dubrovnik
Keywords:
SFR Yugoslavia, 1960s, 1970s, Dalmatia, Dubrovnik, Dubrovački Trubaduri, Troubadours of Dubrovnik, Split Festival, Opatija Festival, Eurovision Song Contest
Abstract
A group Dubrovački trubaduri (Troubadours of Dubrovnik) was in 1968 widely welcomed as long awaited rescuer of Yugoslav representation at the Eurovision Song Contest with the song Jedan dan (One day). Keeping traditional Dalmatian melodies and polyphonic singing, as well as traditional Mediterranean instruments like mandolin, but in modern arrangement, they showed that it is possible to combine the best of the old and new values. Dubrovački trubaduri, dressed in typical renaissance outfit, confirmed deep-rooted Mediterranean identity and longing for the sea. In the imaginary of the Yugoslav cultural space Dubrovnik, therefore, served as a romantic coastal destination where dreams could come true, at least for one day. Moreover, the cultural legacy of Dubrovnik was one of the common places of Yugoslav cultural history, so it (re)confirmed long tradition of Yugoslav high-culture space, which could compete with its richer Western neighbours. The performance of Troubadours at the Eurovision Song Contest was, hence, completely new approach to the representation of the country in the international circles, which finally confirmed the adoption of the Mediterranean motives in Yugoslav popular music.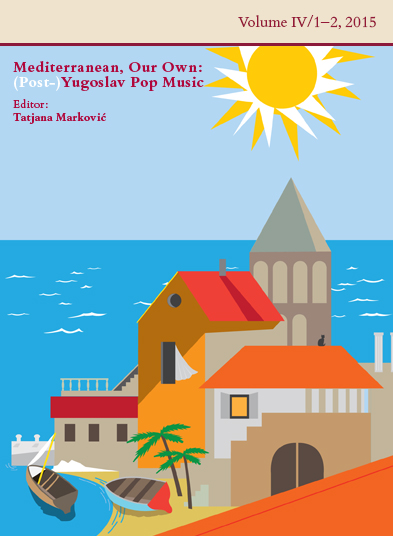 Downloads