"She Was Afraid That Somebody Would See": The Gender Performativity of Female Yugoslav Singers in the Sixties
Keywords:
SFR Yugoslavia, 1960s, Mediterranean, music, gender performativity, femininity, Tereza Kesovija, Ljiljana Petrović, Zorana Lola Novaković
Abstract
This paper focuses on female singers of so-called light music active during the 1960s in Yugoslavia, and on the status of what can be called Mediterranean music in their work. The goal is to explore how the concept of gender performativity, as defined by Judith Butler, can be applied to the performance of music, and to shed some light on the way Mediterranean music has affected gender performativity. Several important aspects of Yugoslav culture at that time will be examined, including the importance of Western influences and the ideological use of popular music, as well as the status of women in the former Yugoslavia and the question of gender (in)equality. The aim of the paper will also be to reveal the norms of femininity that were prevalent in the music industry at that time.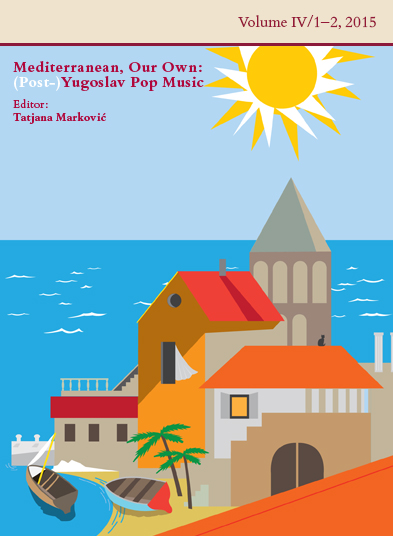 Downloads