Narrative über Dichtung und Musik: Produktionsprozess und Aufführung der frühen 'Opera Buffa'
Keywords:
opera buffa, Carlo Goldoni, Baldassare Galuppi, libretto, Venice opera buffa, Venedig
Abstract
The "invention" of opera buffa is often told as one of those stories in the history of opera that involve the successful collaboration between a poet and a composer, in this case Carlo Goldoni and Baldassare Galuppi. As simple as this story can be told as debatable it is with regard to some methodological issues outlined in this article. First, the concept of "collaboration" for the genre of opera buffa around 1750 is discussed. By examining the production process and the daily routine of opera in this time suggestions are presented about the amount of actual collaboration that was possible between Goldoni and Galuppi. The second part of the article deals with the duality of text and music. Both aspects are usually associated with the two authors involved – meaning that Goldoni delivered the text and Galuppi the music. In a broader view on the production process of early opera buffa the paper suggests a differentiated methodological approach that takes into account the variability of performance and particularly the influence of performers and thus disbands the dualism of poet and composer.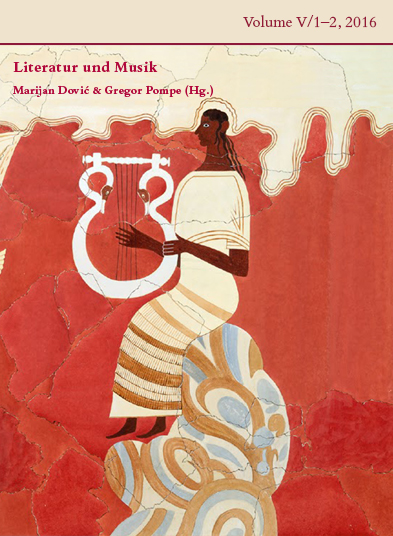 Downloads