Poetry in an expending field: Jackson Mac Low
Keywords:
chance generating texts, nonintentionality, intentionality, performance, poetry
Abstract
The attention of this text is focussed on the works of Fluxus poet Jackson Mac Low whose work in that field expanded the very field. Mac Low used chance generated methods to make poems, accompanying them with instructions, in which he explained his method and gives instructions for performers. He questioned the field of poetry by questioning the intentionality of the author, developing the complex procedures that generated complex text and considered poetry a field of the performing arts.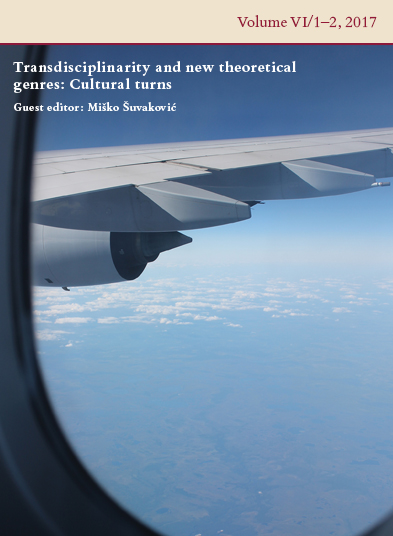 Downloads