Exile and Emigration in Music Culture
Keywords:
Exile, Migration, Music
Abstract
Exile is usually related to a personal or collective tragedy resulting from politics, as "the condition of someone being sent or kept away from their own country, village, etc., especially for political reasons".1 Edward said defined it in similar terms: "exile is strangely compelling to think about but terrible to experience. It is the unhealable rift forced between a human being and a native place, between the self and its true home: its essential sadness can never be surmounted. And while it is true that literature and history contain heroic, romantic, glorious, even triumphant episodes in an exile's life, these are no more than efforts meant to overcome the crippling sorrow of estrangement".2 Along with politics, exile and emigration can also be the result of economic and educational circumstances. migrations are therefore related to cosmopolitan, meta-national, and national perspectives, which are the focus of this volume.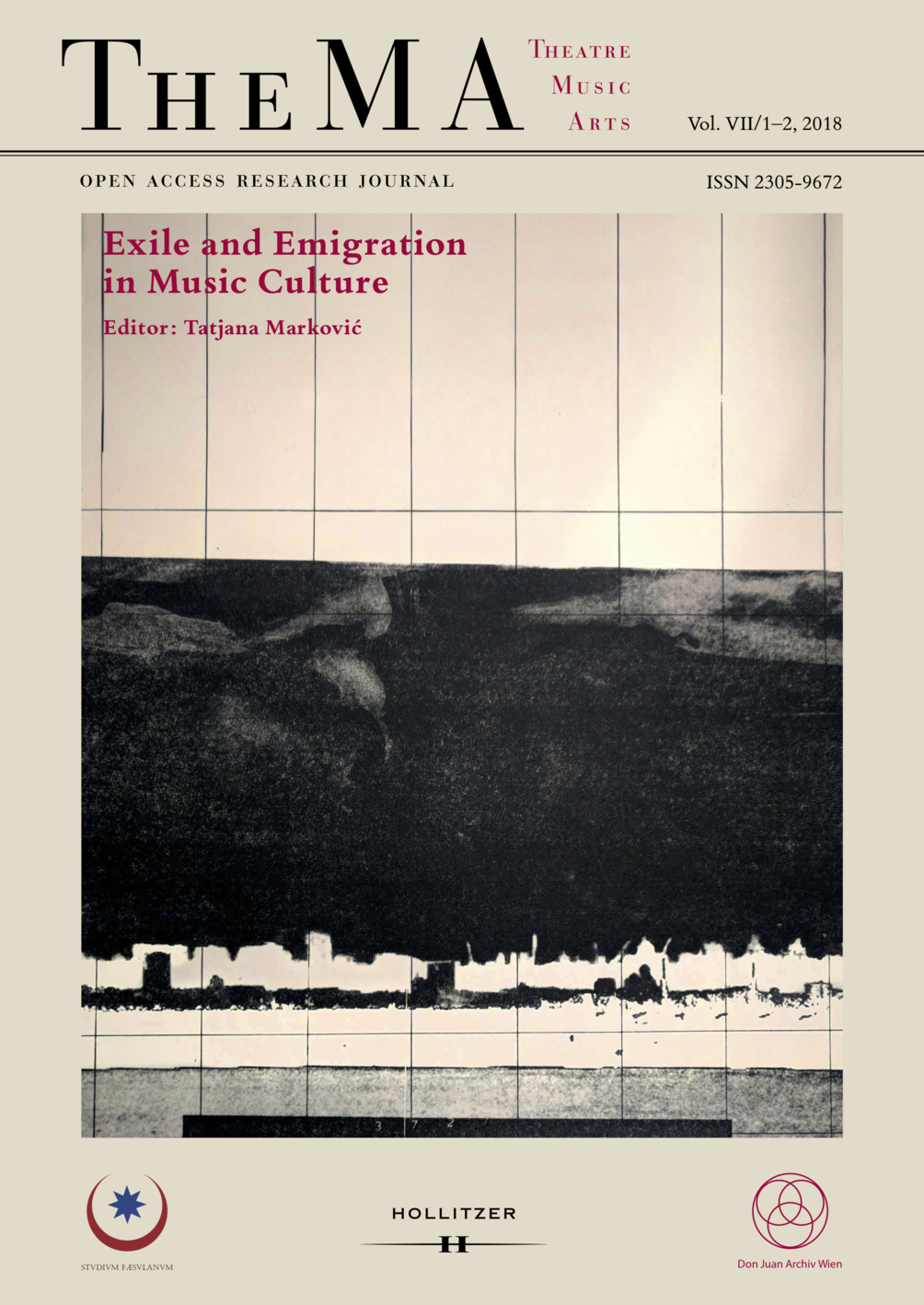 Downloads