The Scope of Slovene Music Emigration since 1918: From Polka to Sound Art
Keywords:
Slovene music emigration, musical culture, music in exile
Abstract
The paper illustrates the range of Slovene music emigration after the Great War through three complementary case studies that will form three levels of what C. Small terms "musicking," H. Becker the "art world," or K. Blaukopf "musical practice": the everyday experience, institutional level, and personal experience. First, the everyday level: the Slovene emigration and its music are discussed as presented officially by The Government Office for Slovenes Abroad through the website http://www.slovenci.si. From this perspective, it appears that the musical practices cultivated by Slovenes abroad are intimately bound to two musical phenomena to a choir culture and the so-called Oberkrainer music. Yet, it is more heterogeneous than this, and the only clear finding here points to the need for future systematic research regarding the lively musical practices by Slovenes abroad. In the second story, the Slovene composers-émigrés are discussed through a critical reading of the only systematic study regarding the Music Production of Slovenes Around the World (1997) by Edo Škulj. The text confines itself mainly to composers of Slovene origin who were active in and around the Catholic church one of the music institutions leaving all other profiles of composers and musicians outside of the horizon. The third part illustrates the personal experiences of two Slovene composers living more or less abroad: Uroš Rojko (b. 1954) and Vinko Globokar (b. 1934). Their experiences, alongside the everyday perspective on the Slovene music emigration as well as the chosen institutional aspect of only one musical practice, define the scope of Slovene music emigration as a part of cultural mobility. Pragmatic, institutional, and personal variables indicate the range of emigration culture as one connecting pragmatics, ideology, and the personal experiences of the multiple identities of an emigrant as typical of our (not only musical) "glocalized" present.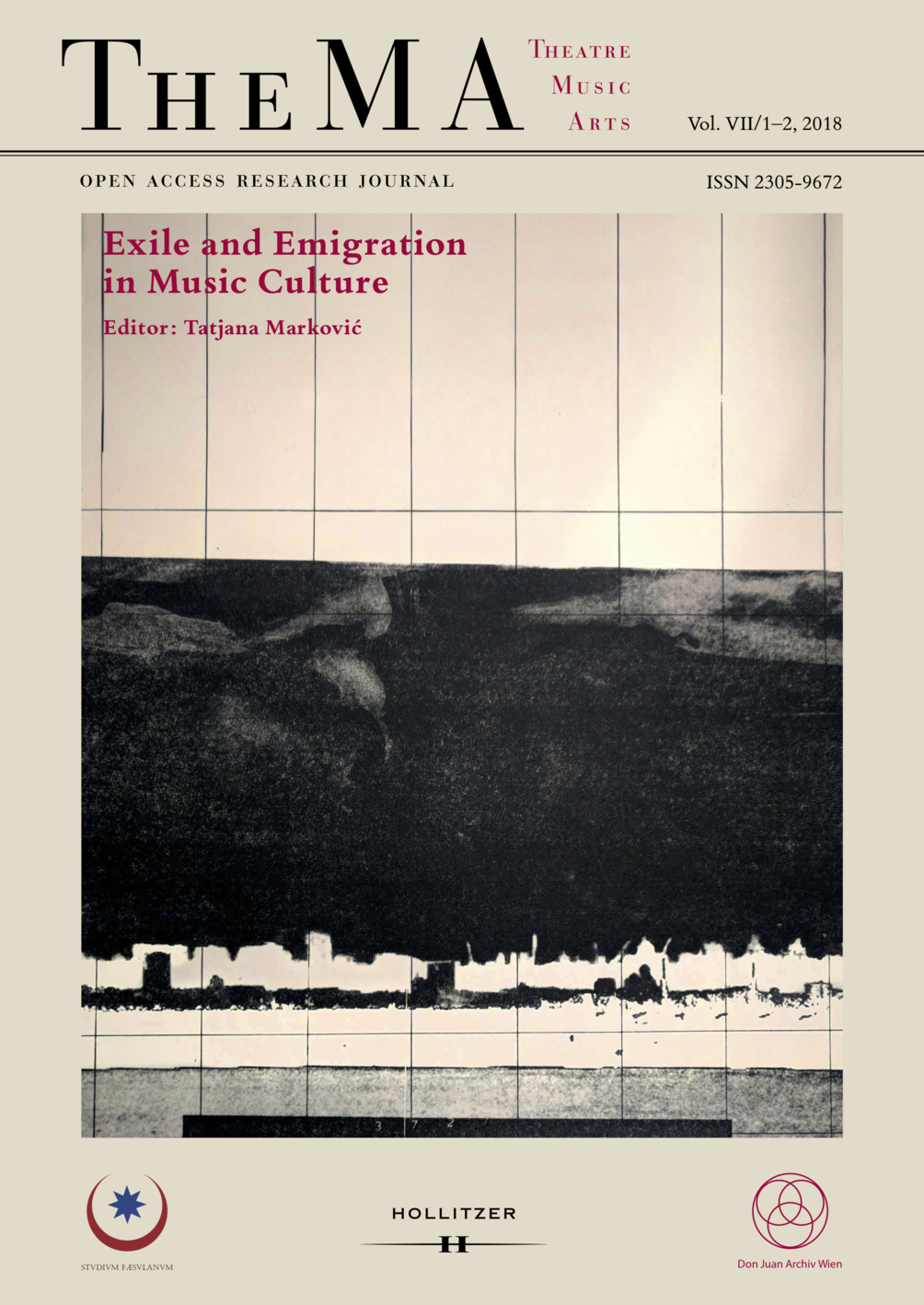 Downloads