The High Province on the Western Border of Hungary: Ideological Aspects of the Operations of the Municipal Theatre in Pressburg in the Late Nineteenth Century
Keywords:
Municipal Theatre in Pressburg, nineteenth century, daily theatre operations, funding the theatre, theatre ensemble, repertoire, audience
Abstract
The newly built Városi Színház / Das Stadttheater (Municipal Theatre) in Pressburg, designed by the architects Ferdinand Fellner, Jr. and Hermann Helmer, was opened in the autumn of 1886. The building was a significant milestone in the theatrical history of Pressburg in several respects. It offered new technical possibilities for carrying out performances, provided a solid background for the performers, and impressed the spectators by being very comfortable. In the Hungarian governments view, it was to become a symbol of the modernizing efforts of the town in terms of the proclaimed centralization and Magyarization of the country.
It functioned in a typically provincial style of half-year theatrical seasons, divided into a German and a Hungarian part, and placed in the hands of newly arriving directors. The cultural history of this former coronation town helped in gaining subscribers because going to the theatre was part of the cultural life of the Pressburg bourgeoisie, and discussions about the theatre were at the centre of the attention of the town representatives. On the other hand, the audience demanded the standard that prevailed in the Viennese theatres, which they knew very well from their regular visits. Since the revenues came mainly from ticket sales, the directors tried to gain the favour of the regular theatre-goers. Whenever the German part of the season had a larger number of months, theatre operations were stable and achieved a high standard; but whenever the number of Hungarian performances increased, the town had to increase its subvention because attendance was consistently low.
This paper analyses various ideological aspects of the daily theatre operations, including the contractual terms stipulated by the town (along with the technical requirements), the performed repertoire (significantly influenced by the theatres in Vienna), and the composition of the audience. It deliberately focuses on the period before 1900 because this was a key phase in the development of the theatre and its operations which influenced even the later years of its existence.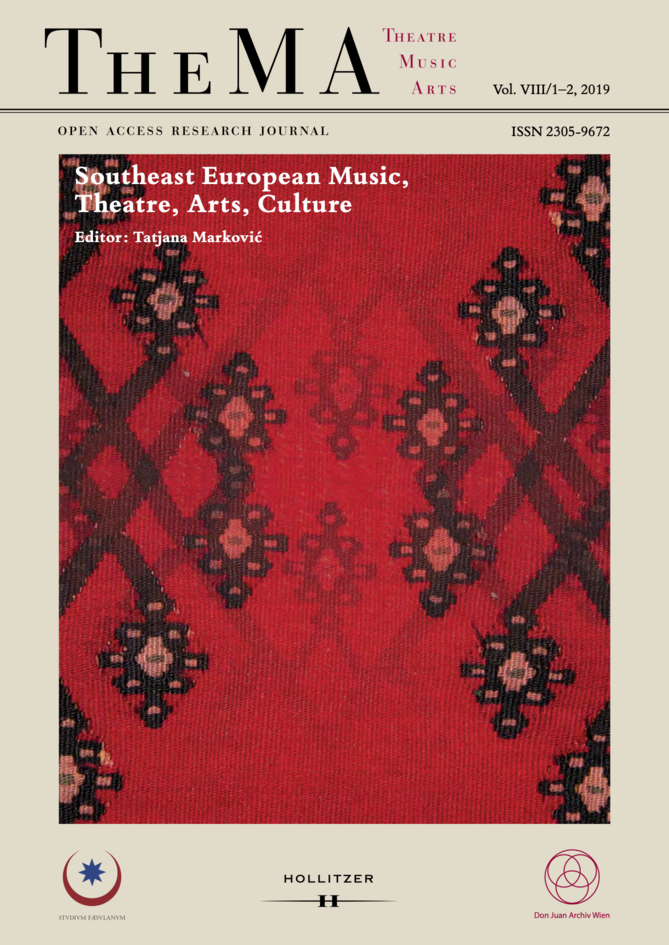 Downloads