World War I's Boards That Meant Life: The Theatre of Serbian Soldiers and Prisoners of War
Keywords:
Serbian theatre, First World War, Prisoner of War theatre, Front theatre, theatre and propaganda
Abstract
The First World War was the first modern war which mobilized both military and civilians of all participating countries from different continents. Theatre was not only a form of entertainment, purposing to take the audiences minds away from fighting and death. It became an integral part of the war, a part of the war propaganda as well. Using examples from a Serbian war-time theatre this paper looked, in the context of the history of theatre of the First World War, at the functions of theatre. The primary focus is on the protagonists of this theatre of emotions, on actors and ensembles, its repertoire, as well as on the effect the theatre had. Writing about Serbian theatre in the First World War it was important at first to draw a distinction between four categories: soldier front theatre, exile theatre of refugees, convalescent camp theatre, and POW and internment camp theatre. After the occupation in 1915 the Serbian theatre life took place outside of Serbia in places where Serbs lived in exile, such as Greece (Corfu, Thessaloniki) and Corsica, where they was situated in the convalescent camps in North Africa or captured in prisoner-of-war and internment camps of the Habsburg Monarchy. The paper also presents the everyday and cultural life in Serbia during the occupation, which was consequently determined by the War Press Office in Vienna. For the analysis were primarily used the ego documents of the contemporary witnesses, the newspaper reports as well as the documents from the Austrian and Serbian archive collections.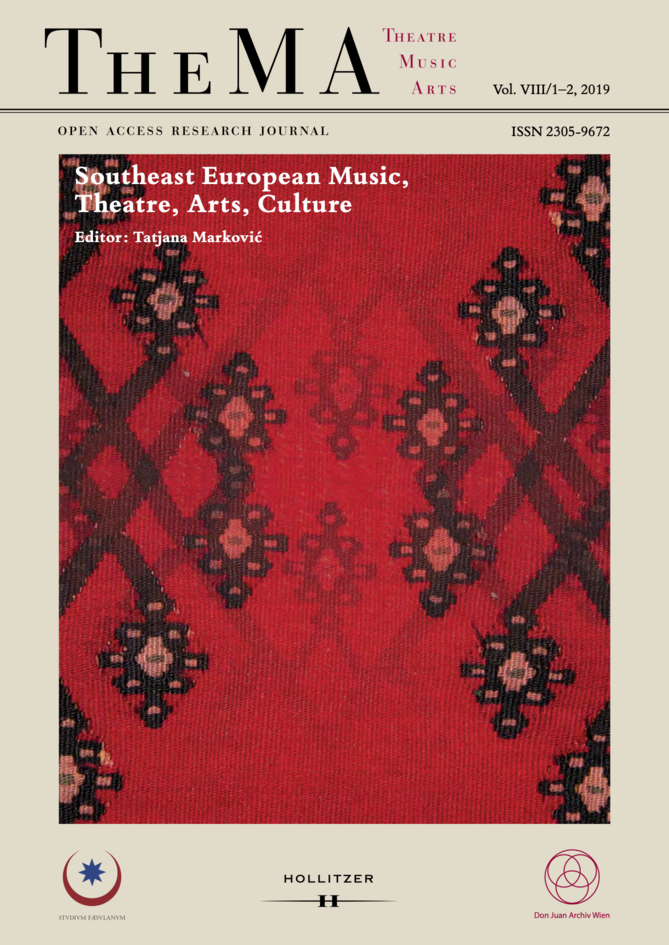 Downloads